Join Our Community
6-week Intro to Aikido Series. Learn Aikido in a fun and supportive environment, tailored to your unique needs.
6 Thursdays, Jan 20-Feb 24, 2022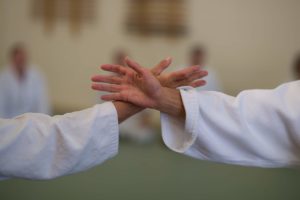 We live in challenging times, but now more than ever, we need a personal practice that allows us to feel vital in our bodies and connected to a community. 
Join Seattle Aikikai and choose a type of practice that feels right for you: 
          "Everyone has a spirit that can be refined,
          a body that can be trained in some manner,
          a suitable path to follow."    -O Sensei (founder of Aikido)